5 Foreign Movies on Netflix
I am excited to announce this awesome guest post written by Mickey Reid!
Below are 5 awesome foreign movies that you should be checking out right now.
There comes a point when you are on Netflix and you have absolutely no idea what to watch. It is quite common actually. I know I have definitely experienced this quite a few times over the years. That's why I branched out into watching foreign movies and dramas. Admittedly, some of them are not the greatest quality, but there are a few hidden gems on Netflix that make up for that.
Here are a few options that, I have personally watched and enjoyed recently!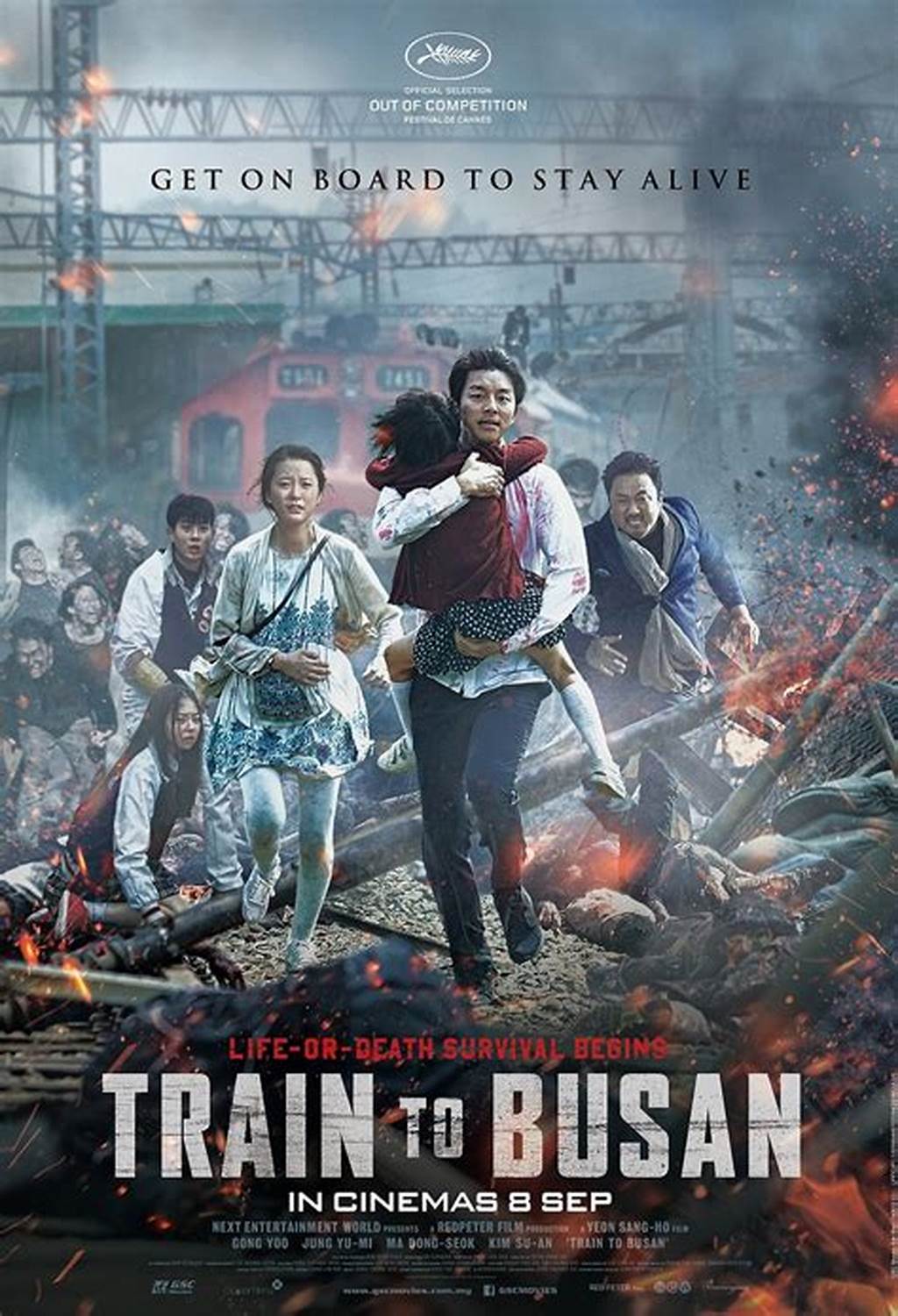 Genre: Horror

If you are a fan of zombie movies, then you are in luck. This 2016 Korean movie, is considered to be a huge hit, all over the world!

Train to Busan is about a Zombie outbreak that takes Korea by storm.Typical Zombie movie right? Here's the plot twist, most of the movie is shot on a train as a father, along with his young daughter find themselves trapped, with their own hoard of Zombies, as they try to make their way to the only safe city left in Korea.

Truthfully, for a foreign movie, I was not expecting much in terms of quality, but this movie is a pleasant surprise. As far as zombie movies go, I really appreciate the fact that the entire movie is well lit. There is never a moment when, the scenes are so dark that you have to question what is happening. It's quite refreshing to be honest. I also loved that this movie also shows real character development along with a bit of sarcastic humor. Overall, I would have to consider this one of my all time favorite Zombie Movies.
Genre: Horror


If you have watched movies like Annabelle and Chucky, then Sabrina is quite similar in theme.
In this movie, strange things begin to happen to a toy manufacturer and his wife after their orphaned niece tries to call the spirit of her late mother, but instead manages to call a demon. Sabrina is actually the third movie in the Doll film series but, can be a stand alone.
While this is essentially a horror movie I found myself interested in how the small family was handling the issues surrounding them. I absolutely loved the youngest character. I personally think she portrayed her role well. It was definitely interesting to watch as the characters in this movie, began to open their eyes and see how everything really started.
Genre: Sci-fi/Action

This is a live action recreation of a Japanese film, Jin-roh: the wolf brigade. Based in 2029, the movie features an elite police force that is put together to fight against terrorists who are against the two Koreas becoming unified.
Personally, I do not think this is the best movie, but I did enjoy the thought process around it all. I enjoyed how the characters questioned whether or not they were making the right choices and how there were consistent plot twists.
Genre: Horror
I have watched a lot of Thai Lakorns and dramas, but The Unborn Child was probably my first Thai Horror.
This movie is supposedly based on a true story. It focuses on a woman who got accidentally pregnant in her youth and aborted the baby. Years later, she is married and has a another child, but suddenly her family is being terrorized by a vengeful spirit.
The Unborn Child is thought provoking. At first I really didn't understand why everything was happening but, then I realized that this one of those movies that was meant to build awareness. It basically shows that what goes around, comes right back around in the end. Every action has a consequence. I think it could've used a bit more of the horror aspect, but it's still a good movie considering it's actual purpose.
Genre: Drama
I can honestly say that this one was a first for me, usually I watch a lot of Asian movies, but it was still a good find.
The Lion Woman, focuses on Eva, a young girl born with a condition that causes her body to be covered in thick hair. It follows her life and her struggles in the early 1900's, as she grows and begins to understand how different she really is from the rest of the world.
We have all heard of people who suffer from this condition. This movie brings to light just how prejudice and tactless people can be when faced with things that don't fit into the regular social norms of their lives. I loved that the movie shows how this kind of situation can either make or break a person. I fully enjoyed how the main character refused to let her condition ruin her life. She was constantly searching for a way to live her life to the fullest, despite what everyone else was telling her. She showed them that she was human too.
Foreign movies are a great way to broaden your horizons, and you will be surprised by how many good movies there are on Netflix, complete with either English Dubs or subtitles.